As part of our commitment to training the next generation of heart failure (HF) digital health leaders, TRANSFORM HF's Trainee Awards support master's, PhD, and postdoctoral level research that explores novel and multi-disciplinary approaches to heart failure care in co-creation with patient or community partners.
TRANSFORM HF is pleased to announce the recipients of the 2021 Trainee Awards! Learn about the trainees and their projects below.
DR. DARSHAN BRAHMBHATT
Clinical Fellow, Heart Failure & Cardiac Transplantation, University of Toronto
Remote monitoring of patients with left ventricular assist devices: A safety and feasibility study
HF is an important cause of morbidity and mortality, with many patients requiring hospitalization to stabilize them. Remote monitoring (RM) — a technique which can assess HF patients outside of hospital — collects and automatically transmits patients' information to their clinical team. Through intervention at the earliest sign of deterioration, RM can reduce instances of hospitalization.
RM techniques have been well-studied in general HF patients; however, little research has been conducted on patients with left ventricular assist devices (LVAD). These patients, who are at high risk of deterioration, require frequent hospital visits to monitor condition stability. Darshan's study will review the impact of RM in this understudied population.
Darshan's project is supervised by Dr. Filio Billia and Dr. Emily Seto.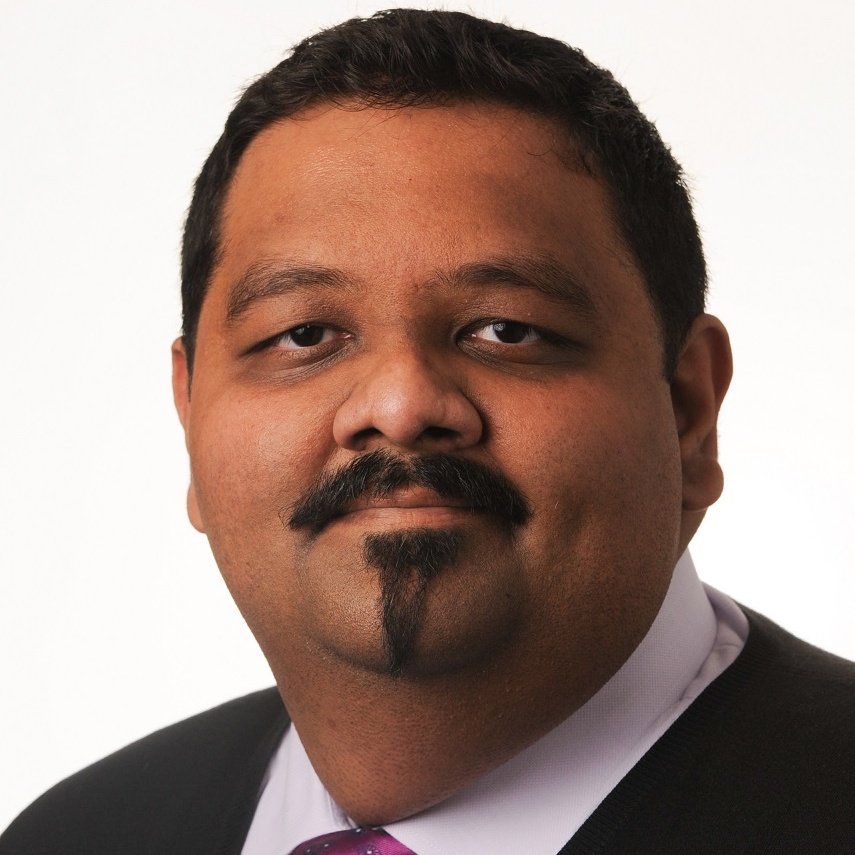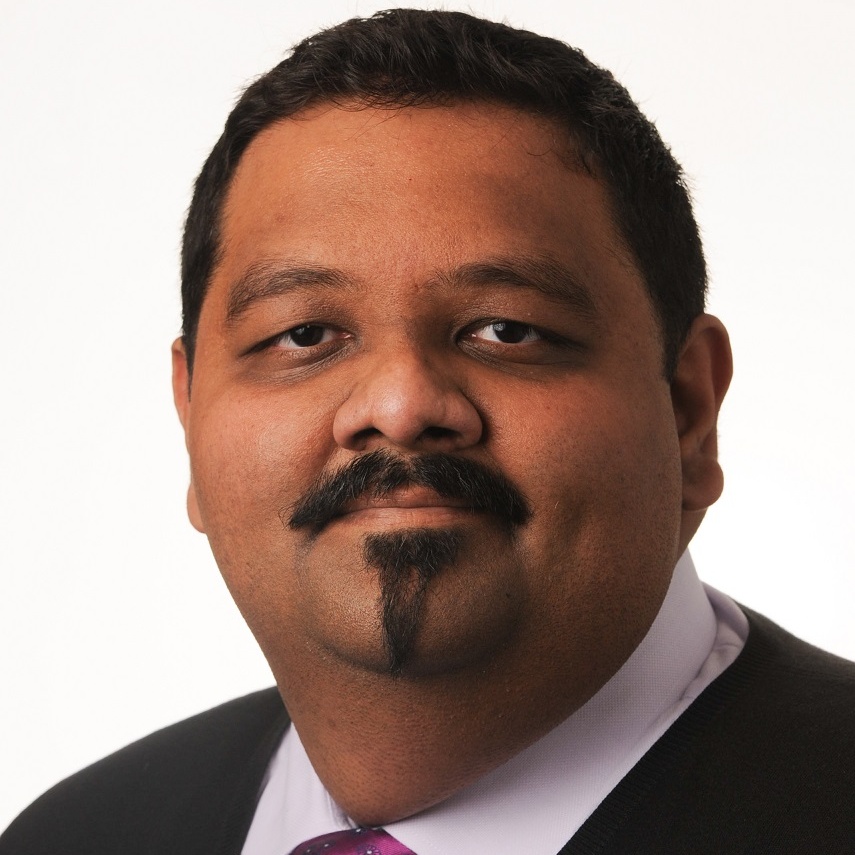 I am so grateful for the support from TRANSFORM HF to help get this project off the ground. This study will help us care for more LVAD patients in their own home and spread our expertise across other centres in Canada and beyond.

Darshan Brahmbhatt
Darshan is a cardiologist who joined the HF/Transplant team at UHN as a clinical fellow from London, UK in October 2019, having completed his doctoral research at the Royal Brompton Hospital and heart failure/cardiac transplant training before that at Royal Papworth Hospital, Cambridge.  He is completing his Masters' degree in Medical Education with an aim to be an academic clinician specializing in bringing digital innovation into routine clinical practice in HF and Cardiology in general. If you see him outside of work, you're likely to find him cooking and exploring Toronto on foot.
DR. NASIM MONTAZERI
Postdoctoral Fellow, KITE, Toronto Rehab-University Health Network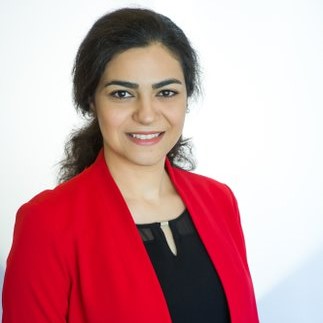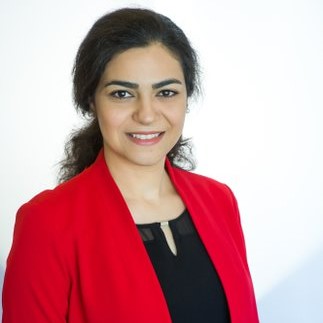 Investigating the interrelationship of sleep and heart failure in people experiencing homelessness
Though half of people with HF have sleep apnea, it is highly underdiagnosed in HF patients. There are no specific guidelines for sleep studies in HF, and referrals are based on symptoms which are not common in HF patients. The reference sleep test is costly and inconvenient, especially in underrepresented populations, such as shelter residents who are at higher risk of heart disease.
Through portable sleep screening among shelter residents, Nasim's project will investigate the association between sleep apnea and heart disease and identify sleep-related indices for each sex that differ between people with and without heart problems.
Nasim's project is supervised by Dr. Azadeh Yadollahi and Dr. Heather Ross.
With access to the expertise at TRANSFORM HF, we will analyze sleep as a window to identify biomarkers quantifying the risk of heart diseases and explore the use of convenient sleep tests as a pragmatic solution for monitoring heart diseases in shelter residents.
Dr. Nasim Montazeri

Dr. Nasim Montazeri is a biomedical engineer and postdoctoral fellow at Kite, the research arm of Toronto Rehabilitation Institute. She has extensive expertise in developing artificial intelligence algorithms for mining clinical data and translating them into innovative wearables for monitoring sleep, respiration, and heart activities. As a woman entrepreneur, Nasim actively strives to expand the use of smart technologies developed to conveniently monitor patients and apply data science in disease risk prediction. By developing these technologies powered by data-driven intelligence, Nasim hopes to take part in enhancing the way of care for patients. 
AMIKA SHAH
PhD Candidate, Institute of Health Policy, Management and Evaluation
Design and evaluation of a digital mental health stepped care model for a heart failure remote monitoring program
Approximately 22% of the population living with HF experiences depression; however, it remains unclear how to deliver mental health care within cardiology settings to address the needs of these patients. Stepped care models which combine routine screening with connections to appropriate mental health supports are promising, but an entirely digital model that is connected to HF care does not yet exist. Amika's research involves working with patients, caregivers, and clinicians to co-design a digital mental health stepped care model for a HF remote monitoring program called Medly. To our knowledge, this is the first entirely digital stepped care model that integrates care for both physical and mental health.
Amika's project is supervised by Dr. Emily Seto and Dr. Robert Nolan.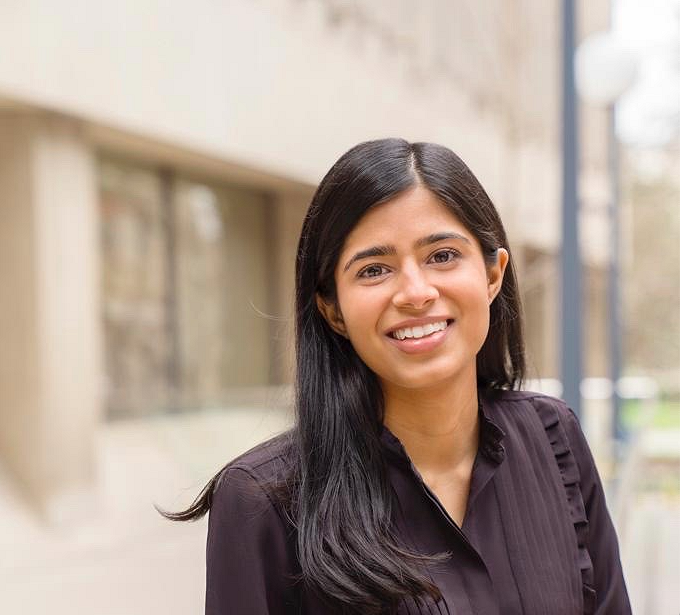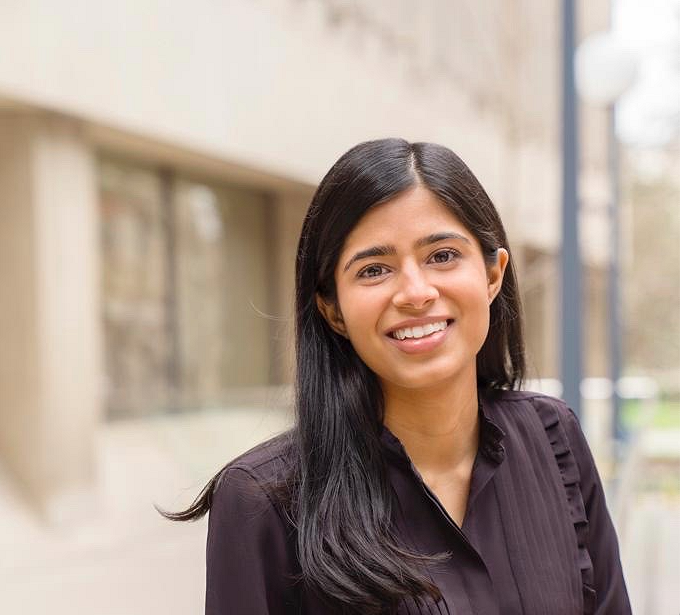 I am honoured to receive the TRANSFORM HF award and for the opportunity to envision how digital models of care can provide empowering and person-centered experiences for people living with heart failure. In my pursuit of integrating mental and physical health care, I am confident that the TRANSFORM HF community's commitment to personalized and equitable innovation will enrich my research training and ultimately help me to contribute meaningfully to our health system.

Amika Shah
Amika is a fourth year PhD Candidate at the Institute for Health Policy, Management and Evaluation studying Health Informatics Research. She holds a master's degree in Addictions and Mental Health from the Dalla Lana School of Public Health. Her work housed at the Centre for Global eHealth Innovation investigates the use of digital health technologies to provide mental health care for those with complex chronic conditions. Informed by her diverse experiences ranging from advocacy networks to community-based organizations, she is passionate about how digital models of care can enable holistic, proactive, and person-centred care across the care continuum.
ANTHONY YONG
Graduate Student, Department of Chemistry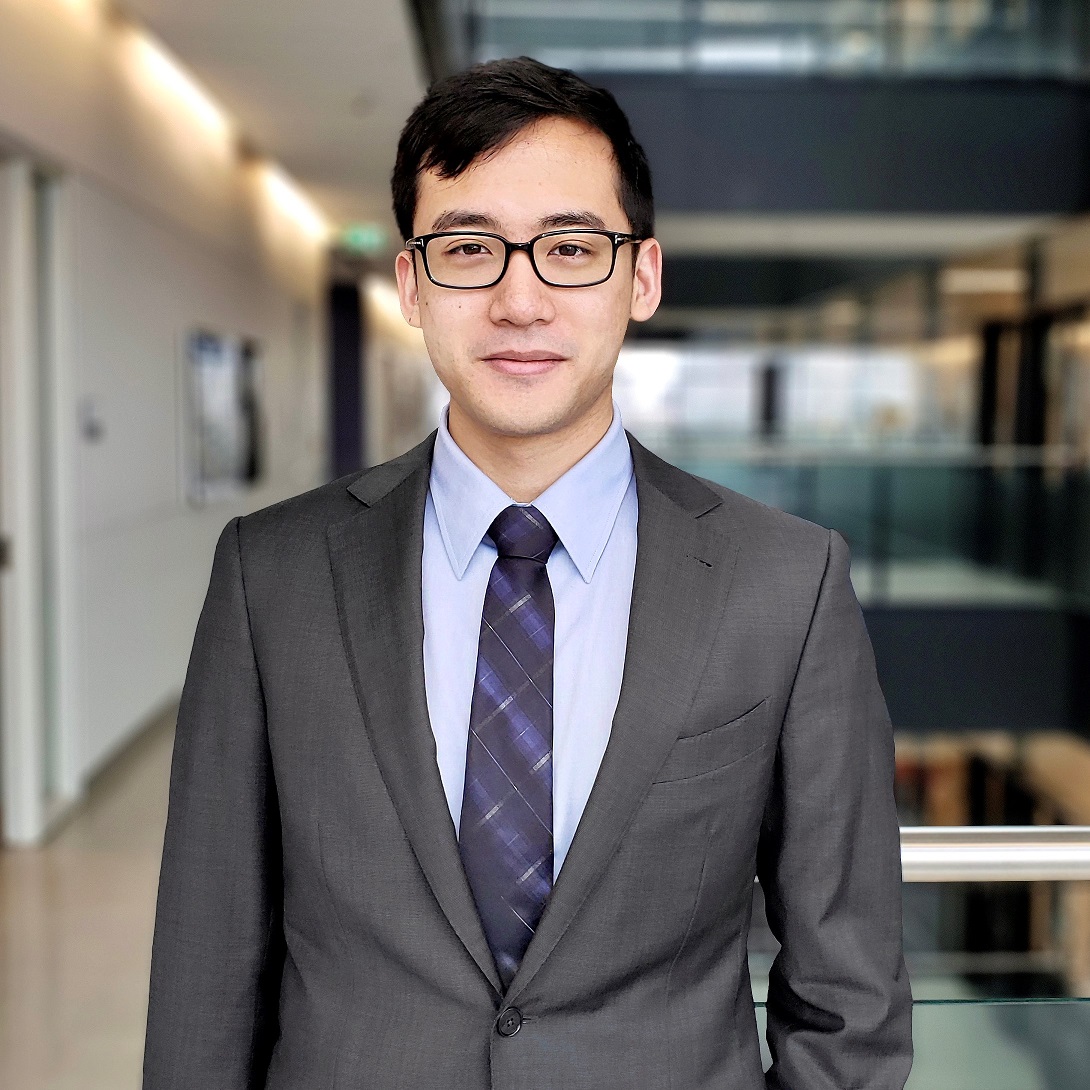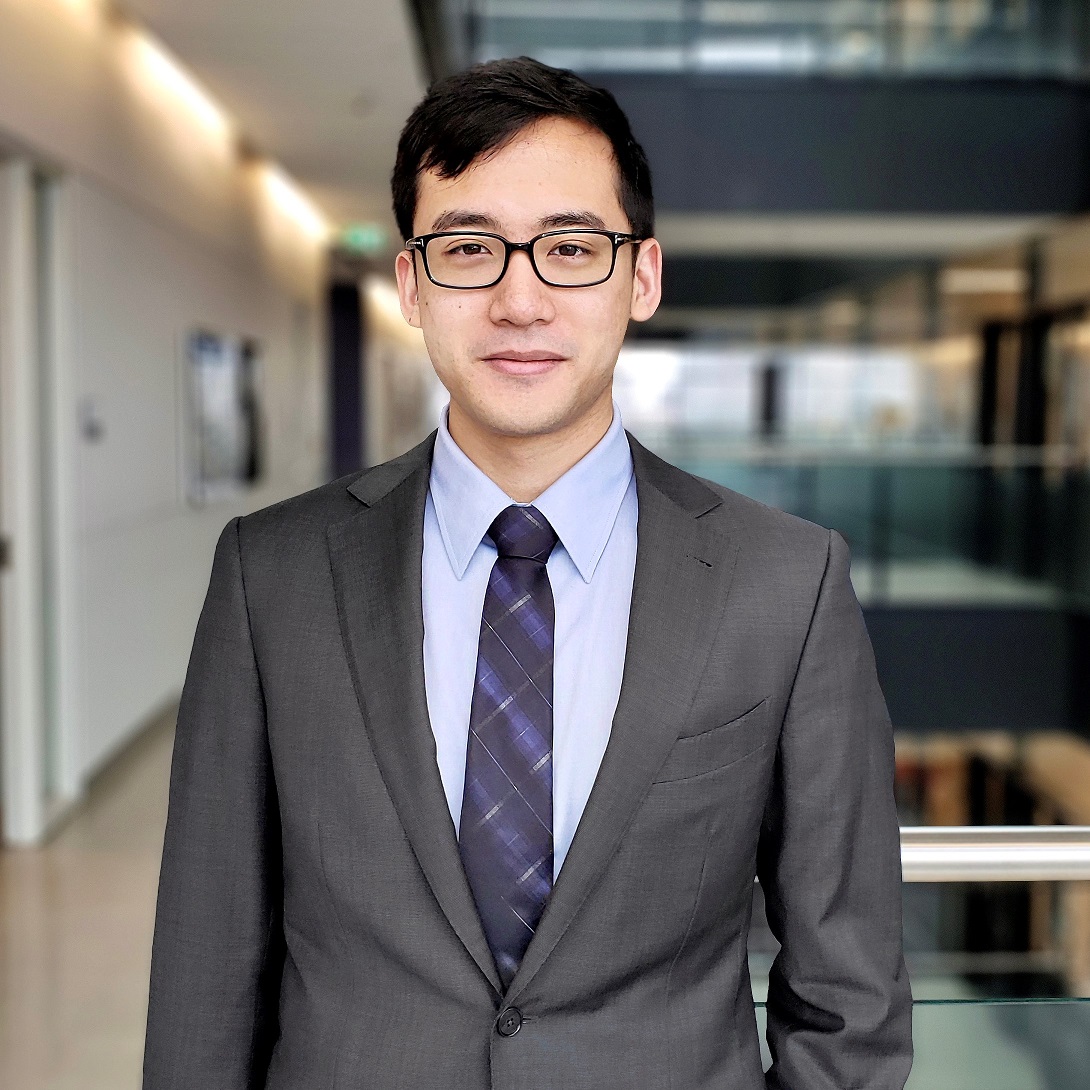 A digital microfluidic platform for point-of-care testing of cardiac biomarkers
Diagnosis of HF can require large volumes of blood tested at centralized laboratories. In many clinics and hospitals in remote areas, limited access to such laboratories can delay diagnosis. One potential solution is digital microfluidic (DMF) technology — credit card-sized devices that miniaturize laboratory procedures. Using just a pinprick of blood, DMF could perform onsite analysis and rapidly deliver diagnostic information to healthcare providers.
Anthony will be developing a DMF-based platform that will provide off-site clinicians with an overview of a patient's cardiovascular health. The final phase of this research will include field-testing the device with patients in Northern Ontario.
Anthony's project is supervised by Dr. Aaron Wheeler and Dr. Heather Ross
I am honoured to receive a TRANSFORM HF Trainee Award. This award will jumpstart my career in research by connecting me to the broader scientific community and will allow me to dedicate more time to my project. I am excited to join TRANSFORM HF, and I am looking forward to working with our trainees, scientists, clinicians, and patient partners.

Anthony Yong
Anthony is an incoming graduate trainee in the Department of Chemistry. He aims to apply bioanalytical chemistry and technology to enable innovative diagnostic platforms. Previously, he received his BSc in Pharmaceutical Chemistry at the University of Toronto, where he conducted basic research in protein thermodynamics to better understand their role in therapeutics and disease. He recently joined the Wheeler Microfluidics Laboratory to work on a novel diagnostic assay for COVID-19. Originally from Vancouver, BC, he is an avid cyclist, loves to tinker with electronics, and enjoys experimenting with different ways to brew coffee.
TRANSFORM HF will be checking in on the trainees throughout their projects. Stay in the loop by subscribing to our newsletter and following us on Twitter!