Transform HF
Digital Innovation for Heart Failure Care
TRANSFORM HF aims to build, support, and seed fund a community of engineers, scientists and clinicians who will work in tandem with Indigenous health experts and patients to develop point-of-care diagnostics, wearables, and AI technologies to monitor and proactively treat people with heart failure in their homes – and empower them to be more active in their own care.
About Us
Our Research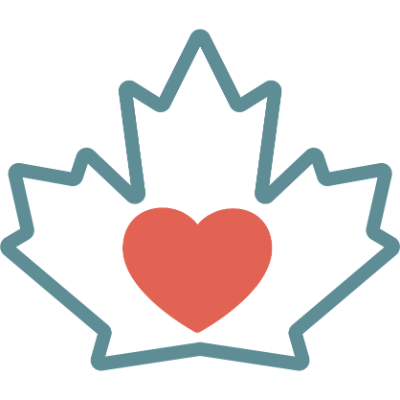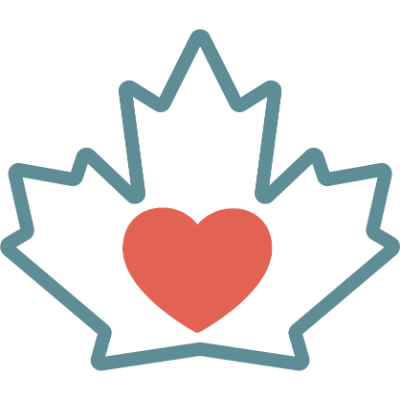 750,000
Canadians are living with heart failure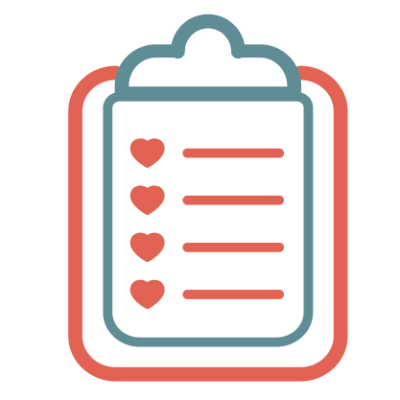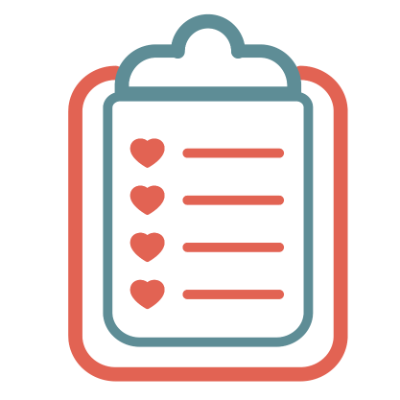 7
Days in hospital on average per visit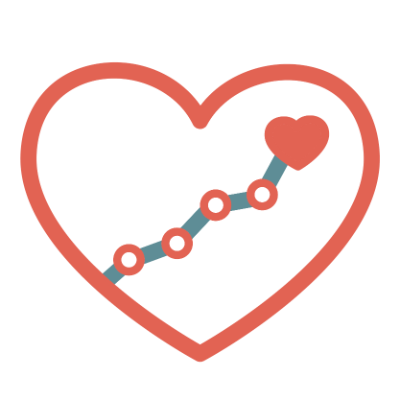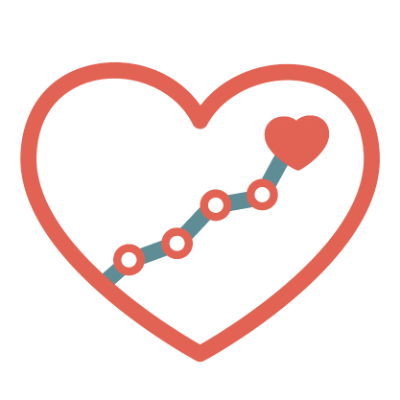 100,000
New cases are diagnosed each year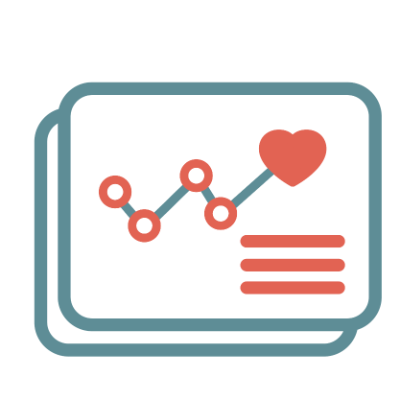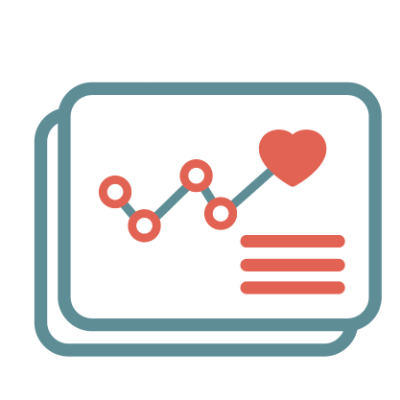 70,000
Canadians hospitalized per year
Heart Failure in Canada
Few chronic conditions carry as great a burden as heart failure. Yet its care in Canada is fragmented, low-tech and reactive, with glaring inequities in access, quality of care and patient outcomes. Through collaboration, integration and innovation, our diverse team will dramatically alter the management and trajectory of people with heart failure, bringing new innovations into clinical practice, and improving access to equitable high-quality care.
Together, we will break the barriers faced by Indigenous people and underserved communities. And improve care for all.
2023 Trainee Awards

We are committed to training the next generation of heart failure digital health leaders. As part of this commitment, our Trainee Awards support master's, PhD, and postdoctoral students who are researching new technology or models of care to address inequities in heart failure care​.
We are pleased to announce the recipients of the 2023 Trainee Awards!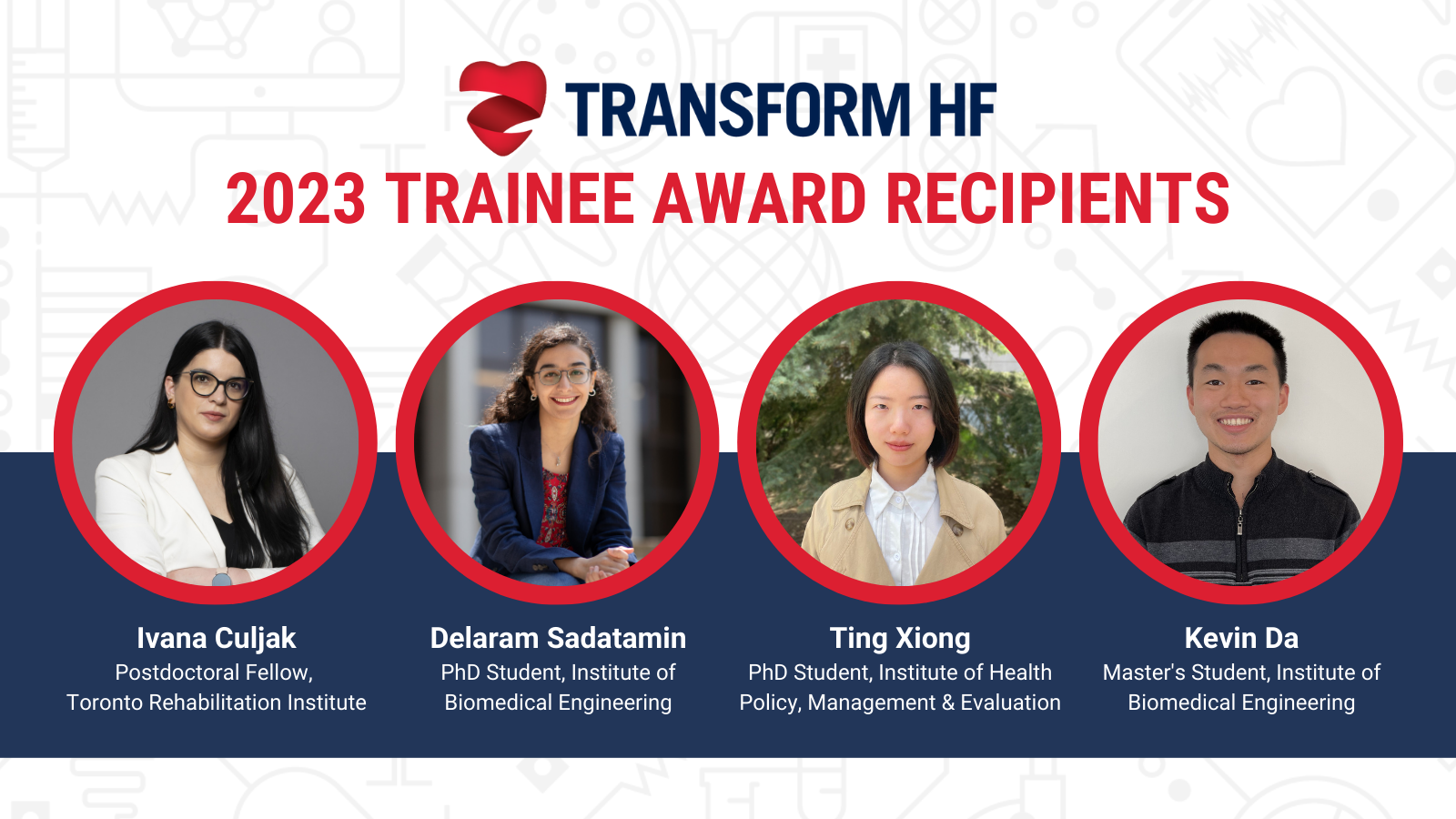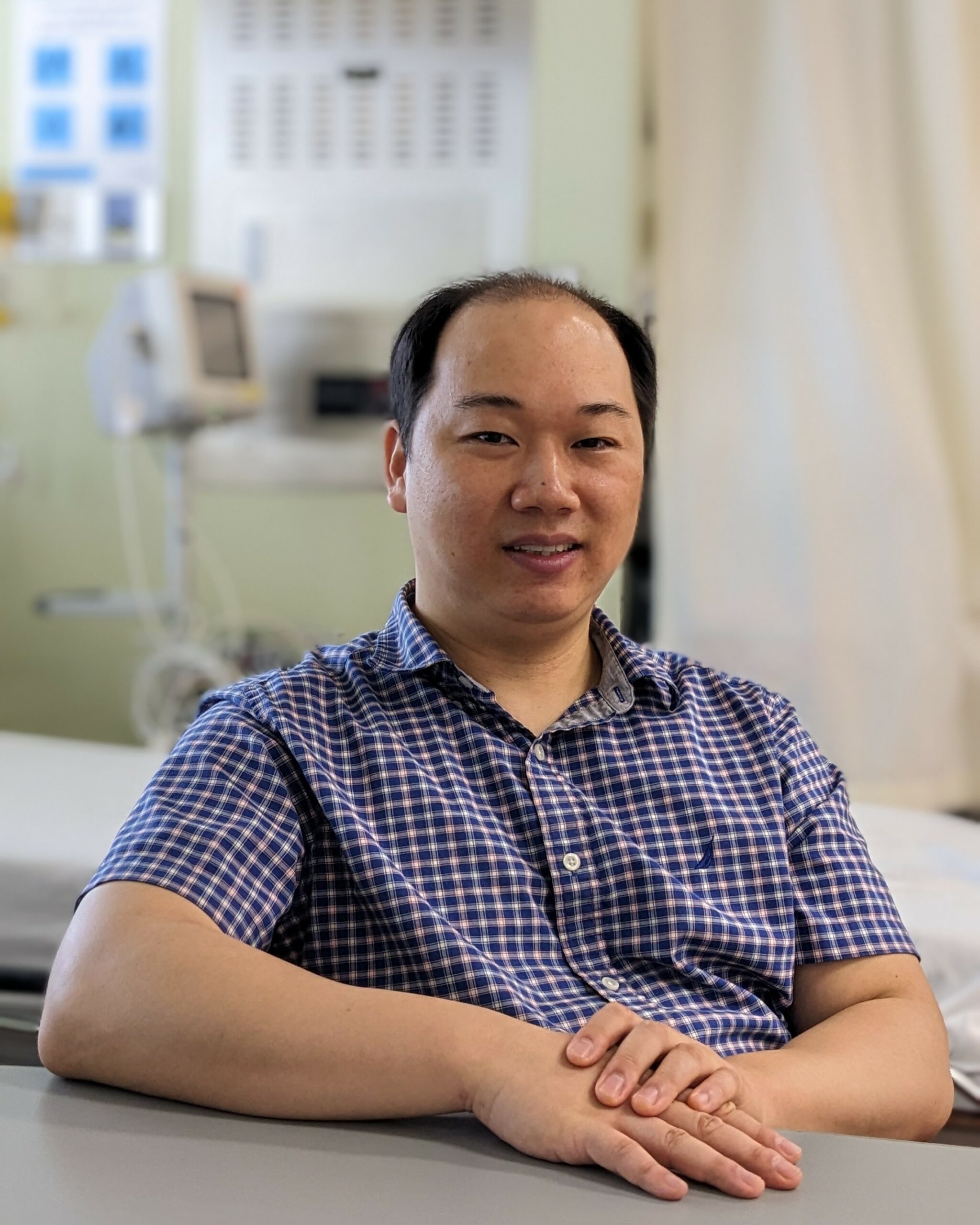 Can managing heart failure be as easy as sleeping?
Dr. Isaac Chang and his team are developing a digital health technology called Smart Tile that can monitor a patient's heart function while they sleep. Innovations like this are key for empowering people living with heart failure to manage their own care and stay out of hospital.
Dr. Chang believes that Smart Tile provides an accurate, unobtrusive, and economical solution to heart failure monitoring – and so did the judging panel at our Spring Network Event's pitch competition! Dr. Chang and his team were awarded first place and a $12,750 Collaboration Starter Grant.

Designing for Equity
TRANSFORM HF has been awarded a $1.65 million 6-year NSERC Collaborative Research and Training Experience grant to train the next generation of digital health innovators to design for equity!
Translating Cardiovascular Remote Diagnostic and Monitoring Technologies for Equitable Healthcare, or CaRDM Eq, will be delivered by a multidisciplinary team led by Dr. Azadeh Yadollahi.
Together with this diverse team and 30+ collaborators, we will ensure the next innovations in digital health have equity at their core – from ideation, to design, to implementation.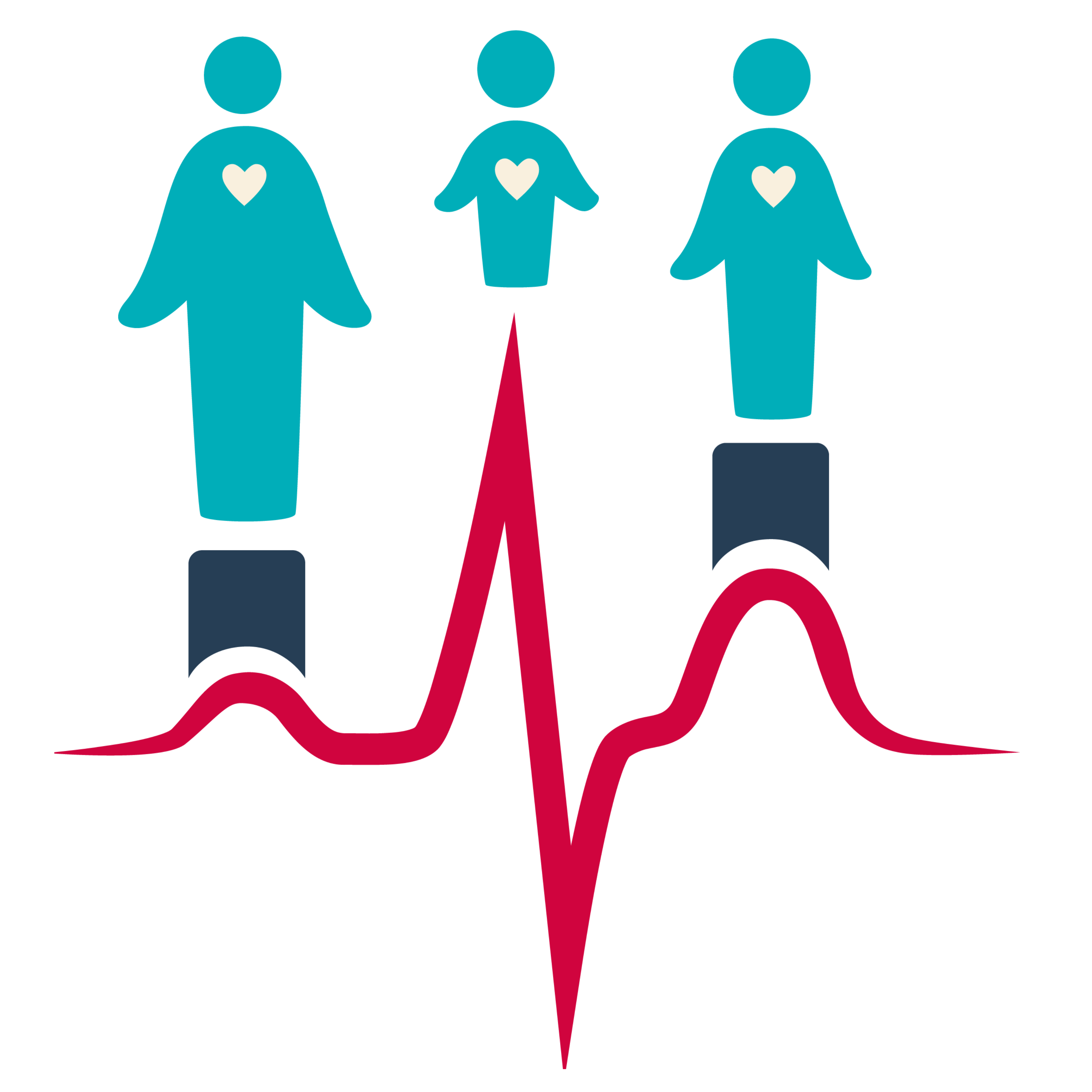 U of T Groundbreakers

Our University of Toronto Groundbreakers episode is live! Hear from Dr. Heather Ross, Amika Shah, and Dr. Dan Franklin to learn about some of the important work we are supporting.
Groundbreakers is a multimedia series that features U of T research superstars from the Institutional Strategic Initiatives.
Acknowledgement of Territory
We acknowledge the traditional territories of the Mississauga of the New Credit First Nation, Anishnawbe, Wendat, Huron, and Haudenosaunee Indigenous Peoples on which our partner institutions stand.
The territory was the subject of the Dish With One Spoon Wampum Belt Covenant, an agreement between the Iroquois Confederacy and Confederacy of the Ojibwe and allied nations to peaceably share and care for the resources around the Great Lakes. We would also like to pay our respects to all our ancestors and to our present Elders.