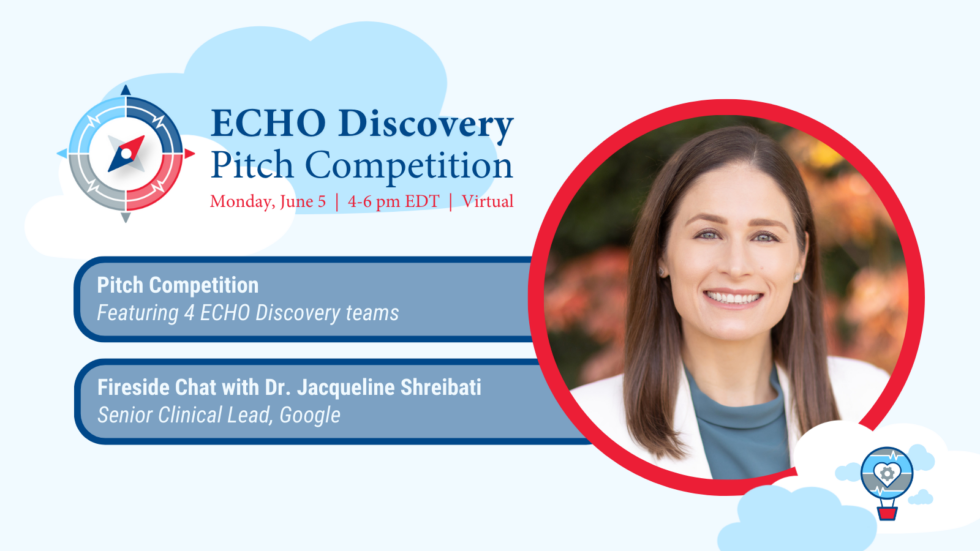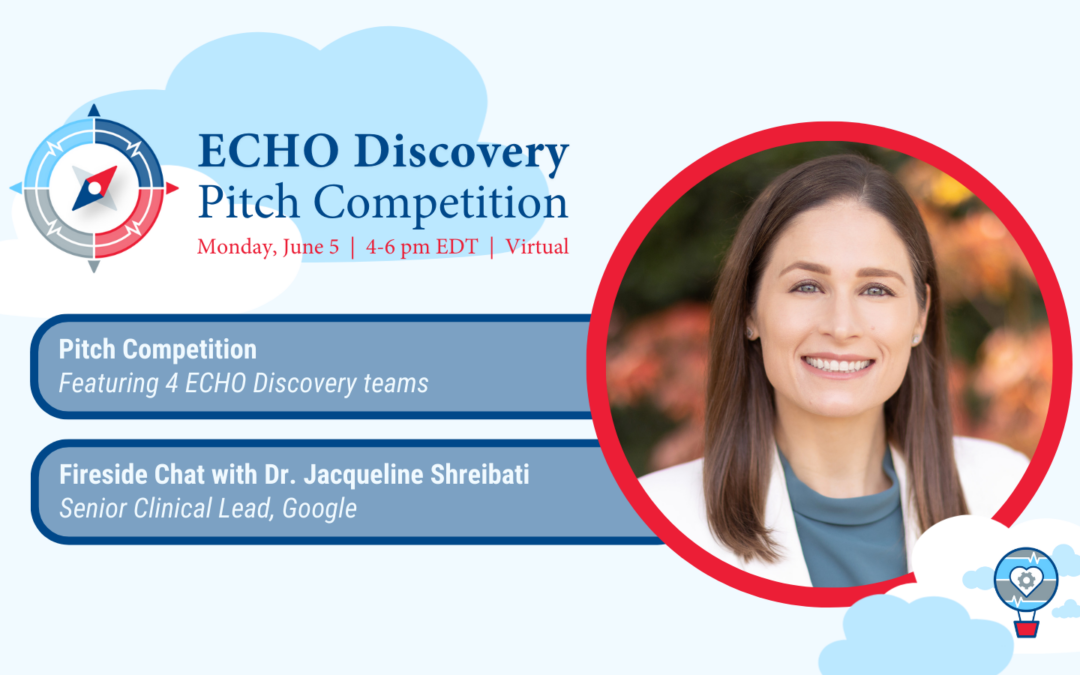 Watch four teams from our inaugural 2023 ECHO Discovery cohort pitch their novel innovative cardiovascular health solutions to judges Craig Simmons, Darshan Brahmbhatt, Julie Vizza, and Sumaiyah Rehman for a chance to win $500!
While the judges deliberate, hear from global leader in digital health technology, Jacqueline Shreibati. Dr. Shreibati discusses how she pivoted her trajectory and leveraged her diverse skillset to make real-world impact – inspirational words on the importance of finding your value, being persistent, and navigating rejection!
Drumroll please… Panorama Health (Kathryn Howe, Tenzin Yangzom, Sophie Sigfstead, Ruilin Wu, Nathan Holwell) was awarded $500 for a conversational AI app for smoking cessation! Congrats to Cardio Fi (Anat Usatinsky, Samantha Unger, John Darwin Namata, Vaswani Kumar Lukka, Tina Sokhanvar), Podiascale (Mohammed Rashidul Anwar, Rayhaan Bassawon, Jonathun Wu), and PressurePal (Daniel Davoudpour, Elizabeth Karvasarki, Amanda Mac, Megh Rathod) on their strong pitches as well.