In a Canadian population of older ethnic adults living with heart failure, what is the impact of engaging family caregivers in a model of shared virtual care to support technology use and symptom management?
This is the question Dr. Quynh Pham and her team set out to answer as they build Medly Caretown, a family-centered shared virtual care model for patient-caregiver pairs to enroll together into the Medly clinic and co-manage symptoms. 
Medly is a remote heart failure management program. It uses technology to remotely monitor patients and connect them with their healthcare providers as needed.  
Medly Caretown seeks to eliminate historical barriers to accessing Medly clinic services by enabling caregivers to support patients in their heart failure care. The goal is to better support older ethnic adults and other underrepresented populations, such as those with limited digital or health literacy and/or limited English proficiency. 

The Medly Caretown project broke ground in April 2021. With support from a TRANSFORM HF Collaboration Starter Grant, the research team interviewed 24 family caregivers of current Medly users. These interviews captured caregiver interactions with Medly and insights into how the program could be adapted to support shared care.  
After speaking with caregivers, Dr. Pham's team identified three guiding principles for the development of a more equitable model of shared care: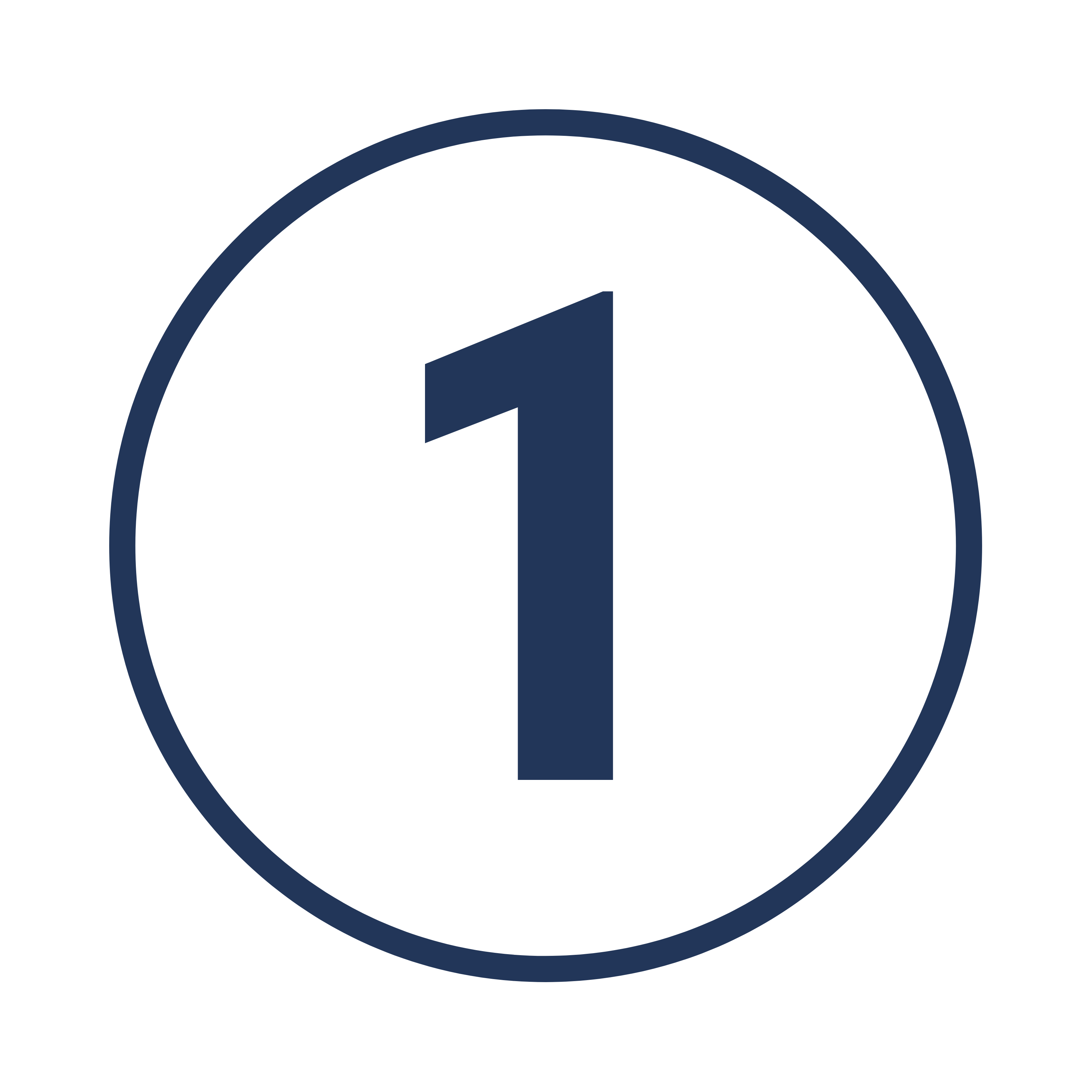 Inclusive design should be the standard.
Barriers to accepting and using virtual care technologies can include language barriers, gaps in access to and literacy of digital technologies, and systemic mistrust. When such barriers are faced, it is often up to the caregiver to step in and support the patient. 
For example, a patient who is not comfortable using technology on their own and/or cannot understand English is dependent upon their caregiver to use, and ultimately benefit from, the technology. Without caregiver support, the patient would not likely be able to access this care. 
Inclusive design allows all people to access and benefit from the potential improved outcomes of virtual care. Understanding patient barriers is a major component of inclusive design, and the first step towards more equitable care. In the case of Medly Caretown, this extends to also identifying the needs of caregivers and opportunities for their support.  
Inclusive design requires community involvement and user-centred design, meaning that people with lived experience are directly involved in the design and development of virtual care production.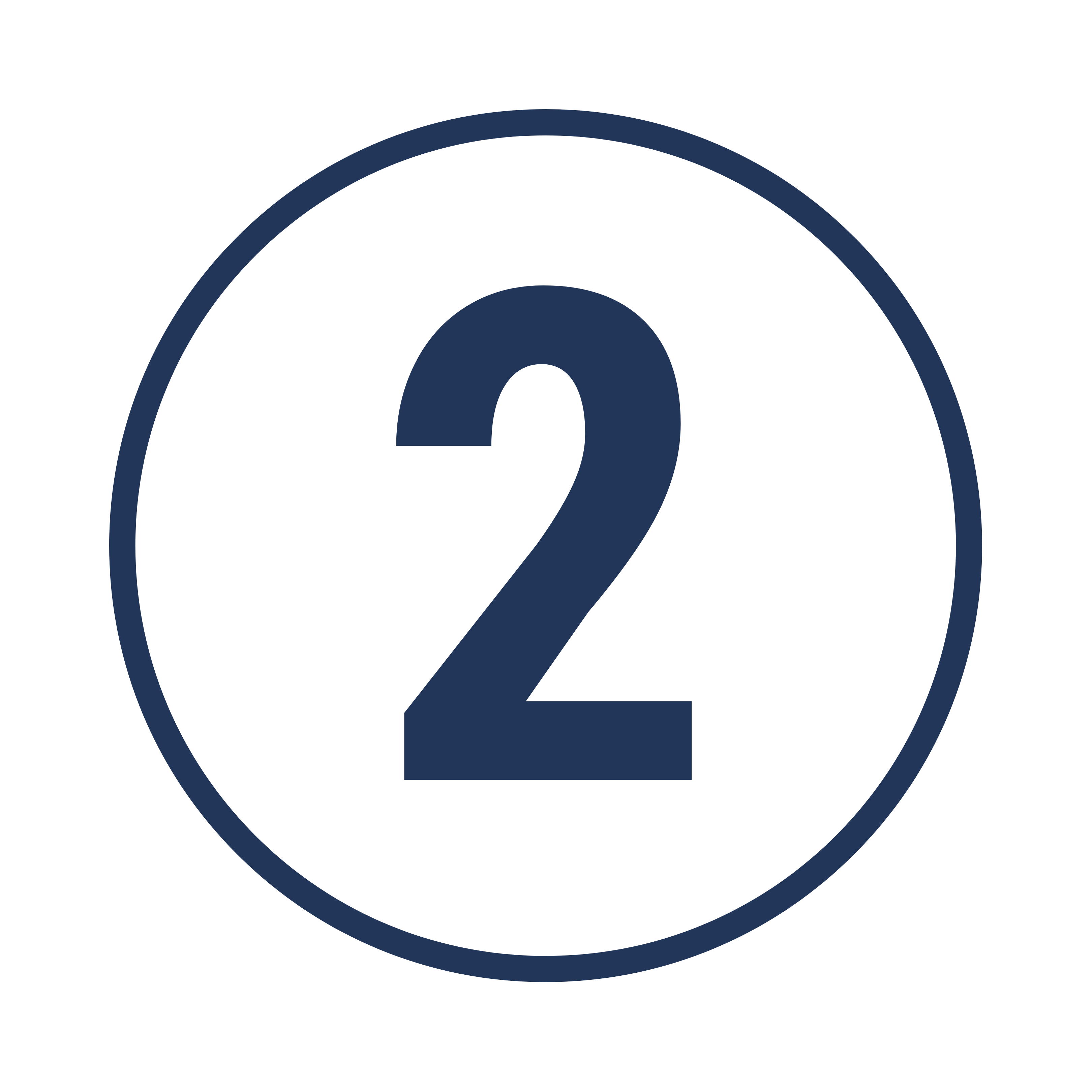 Technology should support improved outcomes for both patients and caregivers.
Technology can play an important role in supporting patients and caregivers. By providing continuity of care outside of the clinical setting, technology facilitates improved health outcomes for the patient while also easing the burden of caregiving. 
Technology can even act as a part of the caregiver's support system, alleviating some of the stress that comes along with caregiving. The caregivers interviewed as part of this research expressed that the ongoing medical guidance, remote monitoring, and access to highly qualified support staff facilitated by the Medly program helped ease their uncertainty and gave them peace of mind. 
However, despite the benefits of Medly to both patient and caregiver outcomes, there's an opportunity to better support caregivers and strengthen their capacity to care. That's where Medly Caretown comes in!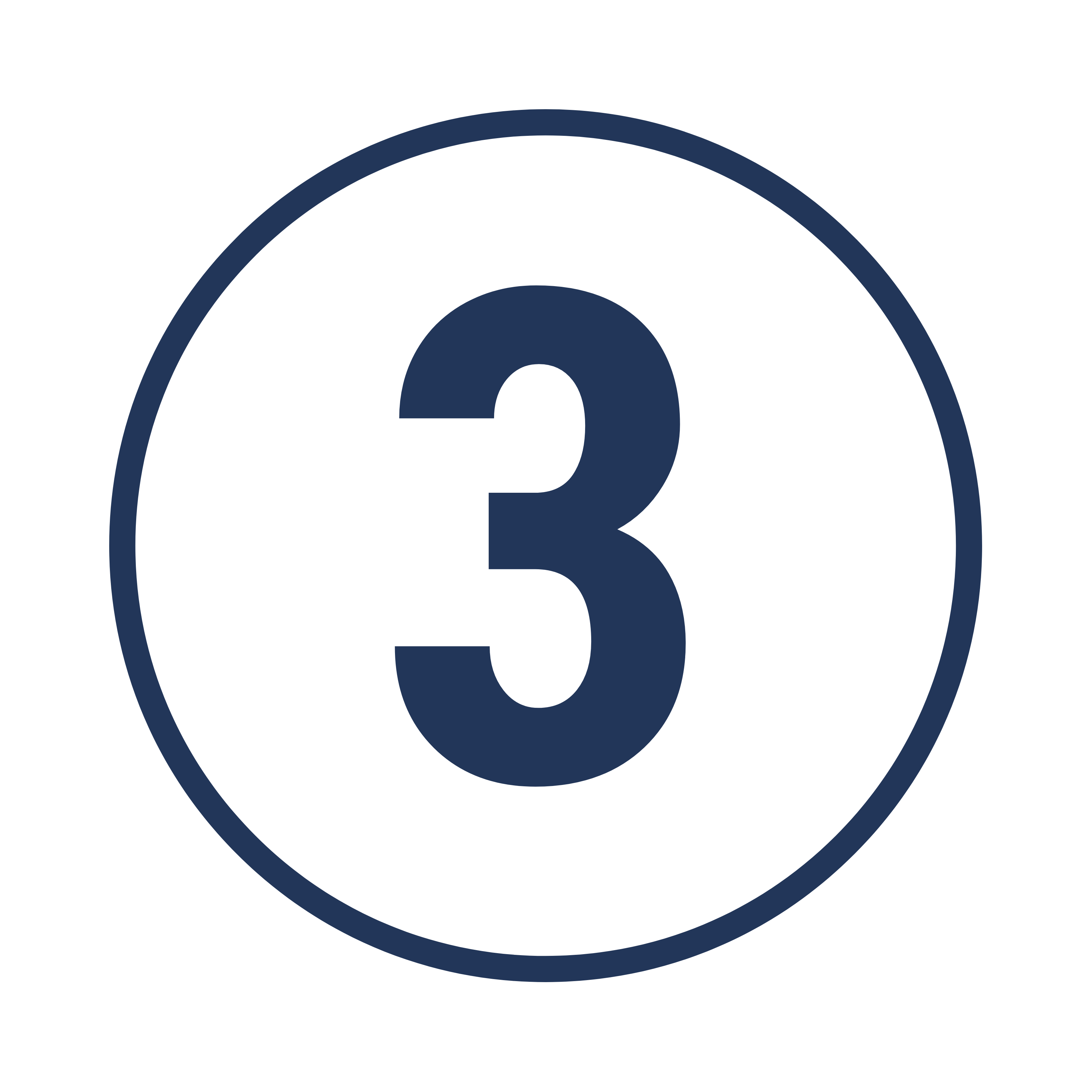 Technology should be designed to address the unique needs of caregivers.
Although Medly was originally designed for patients, some caregivers have begun to use the technology on their care recipient's behalf. Typically, this shift in responsibility occurs when a patient faces barriers to engaging with the technology – barriers which are overcome through the new role that caregivers take on.
However, there are also caregivers who do not currently engage with Medly or interact with it minimally, whether that's because their patient may be more independent or face fewer barriers to accessing the technology. These caregivers still seek opportunities to benefit from the support that Medly provides.
To effectively address the unique needs of caregivers and work towards building a more equitable family-centered model of shared care, it's important to first understand the care dynamic between the caregiver and their patient. This means determining how to better support patient-caregiver dyads in using Medly – whatever that looks like for them.
The future Medly Caretown module and functionality will be designed to support diverse caregiver needs. For caregivers who use Medly on behalf of the patient, one future direction would be to develop proxy functionality with the current Medly system so that caregivers can formally enter and view heart failure symptoms alongside their partner. Another might be to for Caretown to provide caregivers with automated feedback about their partner's health status and specific actions they can take to help.
With continued input from patient and caregiver partners, these research findings are informing initial concepts for the Medly Caretown features and functionality. The Caretown team is currently working with professional designers to create mock-ups for initial testing with a group of Medly caregivers. The feedback and design changes from these testing sessions will inform Caretown technical development. Once testing and development is complete, the team hopes to make Caretown available for use in the near future!
Meet the Medly Caretown Team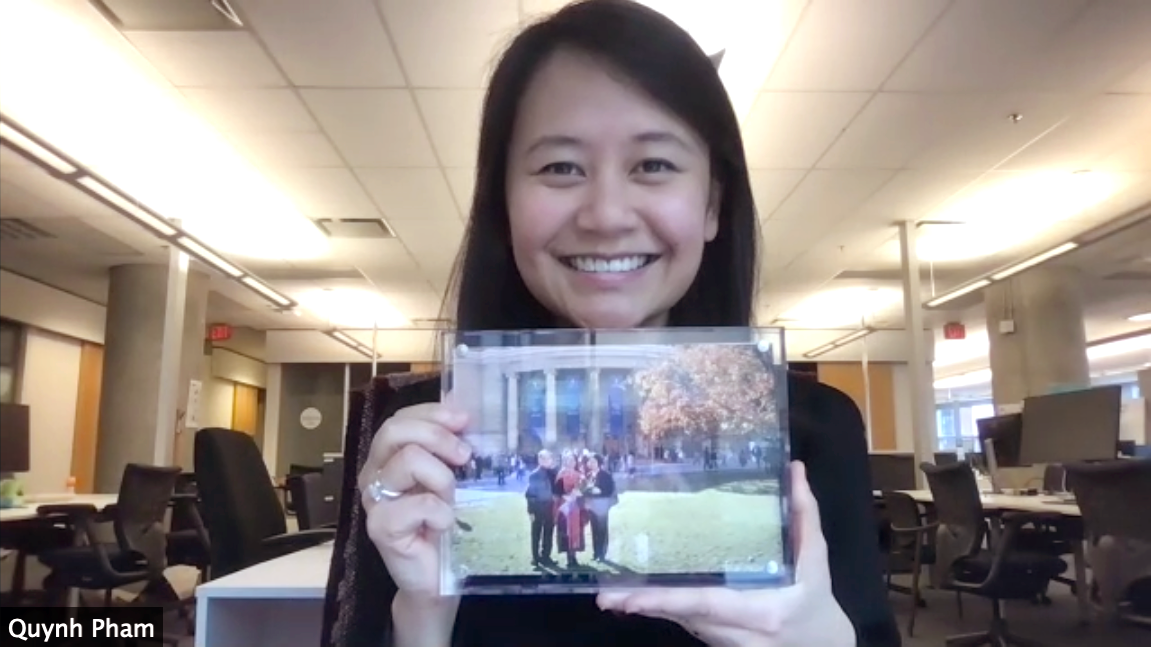 Quynh Pham
The Caretown portfolio and our pursuit of heart failure shared care powered by technology is at the heart of my research program. I think often about whether my parents can access, use, and benefit from the digital therapeutics being developed in our lab. This work is my way of honouring them and advancing an inclusive future of chronic disease management that meets their diverse needs.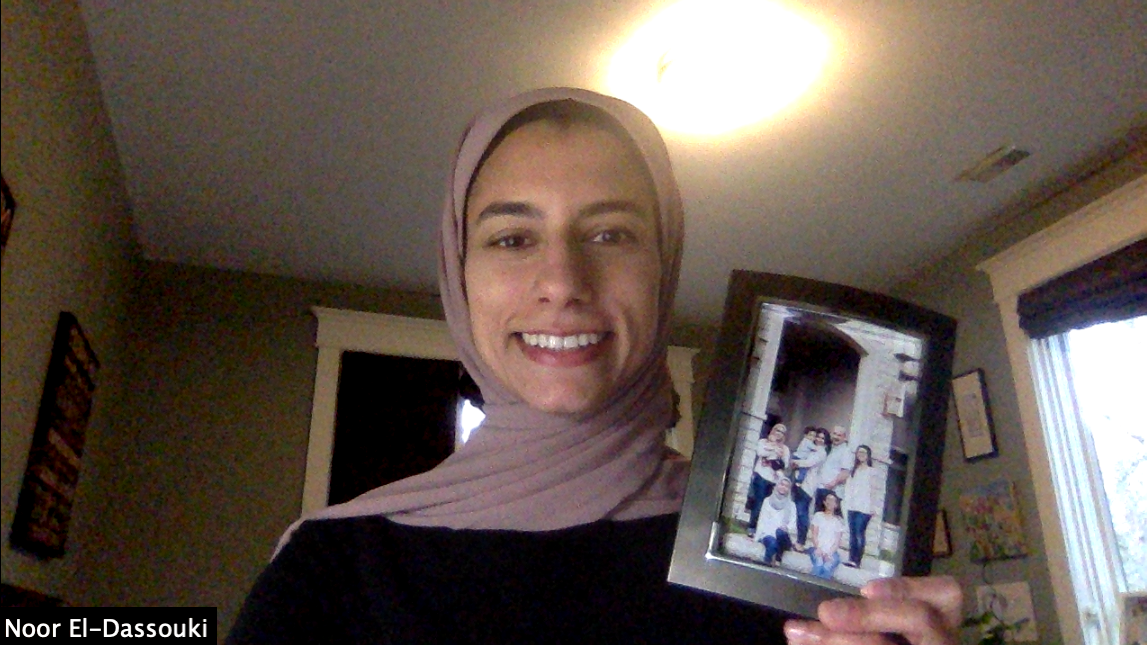 Noor El-Dassouki
Health equity is a core driver of the work that I do. To me, the Caretown project is an incredible opportunity for us to integrate models of caring that are deeply embedded in so many diverse communities, into virtual care, so that it is accessible to everyone who needs it – especially those who are most often excluded from it.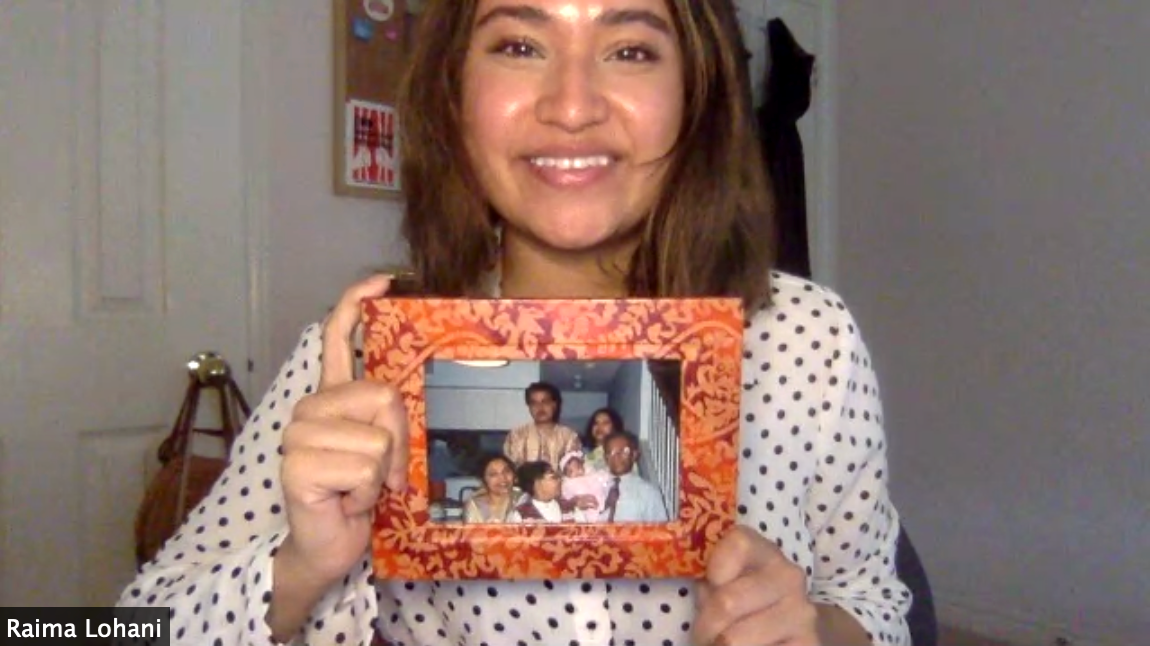 Raima Lohani
Caregiving is a defining part of both my cultural and professional identities as a South Asian ethnic minority and nurse. I strongly believe advancing culturally equitable care is a collective responsibility we share in fostering a health care system that embraces Canada's diverse cultures.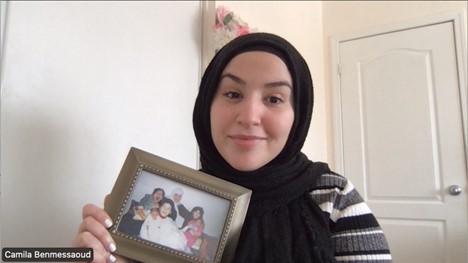 Camila Benmessaoud
As a first generation-Canadian whose cultural values are deeply rooted in shared family care, the Caretown project is near and dear to my heart. I recognize the importance of embedding culturally compassionate principles within our healthcare system to warrant a more equitable Canadian healthcare system that celebrates uniqueness and allows every individual to reap the benefits of virtual care, irrespective of their differences.