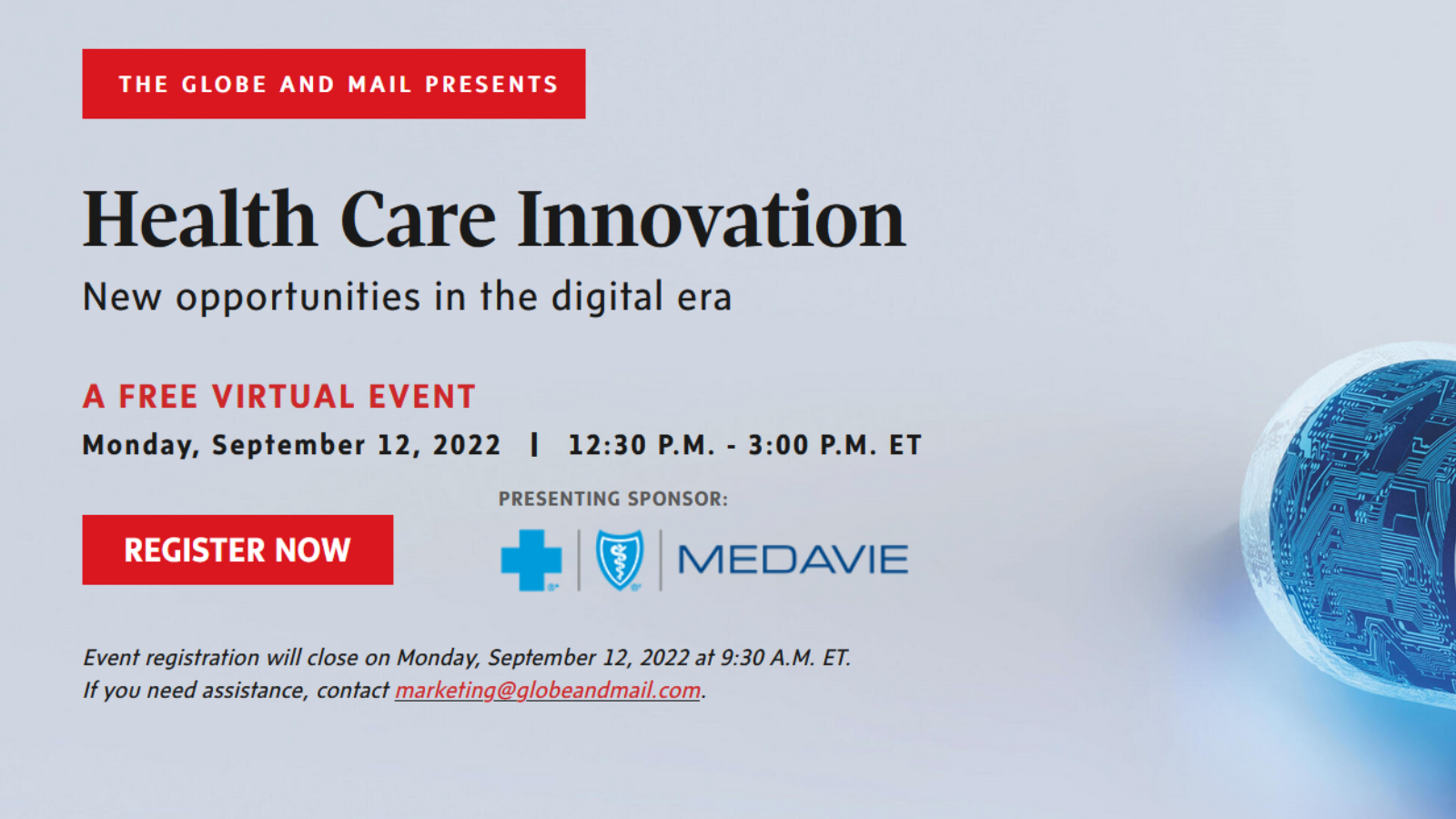 The Globe and Mail is hosting the Health Care Innovation – New opportunities in the digital era event to bring health care professionals and innovators together to discuss new opportunities in medicine and health care delivery in view of technologies such as AI and virtual tools.
As part of the event, a panel focused on technology and chronic illness will be hosted: Technology and Chronic Illness – Changing the course of care. This panel will explore how, as Canada's population ages and the prevalence of chronic illness increase, advances in data tech and medical devices that allow patients to manage their care at home and in the community will become more important to prevent care backlogs and protect patient health. Discussion will be prompted on what approaches at the policy and practical levels are most important to address. Panelists include:
Heather Ross (TRANSFORM HF co-lead)
Toni Leamon (Patient Advocacy Expert)
Shy Amlani (ED, Neurosciences Rehabilitation & Vision SCN, Alberta Health Services)
Hector Bremner (CEO, Avricore Health Inc.)
Carly Weeks (Health Reporter, The Globe and Mail)
Dr. Ross will be presenting live from Peawanuck, Ontario, a community served by the Weeneebayko Area Health Authority (WAHA). UHN, TRANSFORM HF, and WAHA are working together to address heart failure in the WAHA region (read more about the collaboration here), so it's a perfect setting to talk about digital health tech!